Celebrated French philosopher Bruno Latour travels with Duke University Critical Zone scientist Daniel D. Richter, PhD to the John C. Calhoun Critical Zone Observatory (CZO) in rural South Carolina to observe how deep soil erosion gives a more nuanced view of the Anthropocene.
Initial Screening
Qualtrics Online Survey for Catering
Tuesday, April 30, 2019 from 12 to 1:30p with lunch served at 11:45
Ahmadieh Family Lecture Hall at Smith Warehouse 
Our initial screening of the film will be held here at the John Hope Franklin Humanities Institute located at 114 South Buchanan Blvd. in the Smith Warehouse, Bay 4. After the screening we will hold a brief Q&A featuring some of those who partook in this meaningful trip to the Anthropocene as our guest panelists.
Over the course of two days in the field, Prof. Latour took on the role of a student of earth science to better understand the complexity of human activity on the larger scale of the Anthropocene through the study of this localized research area.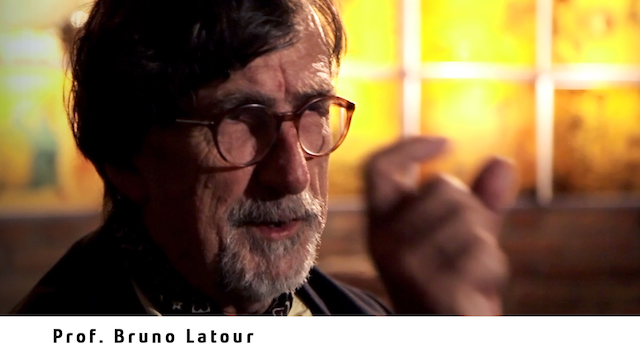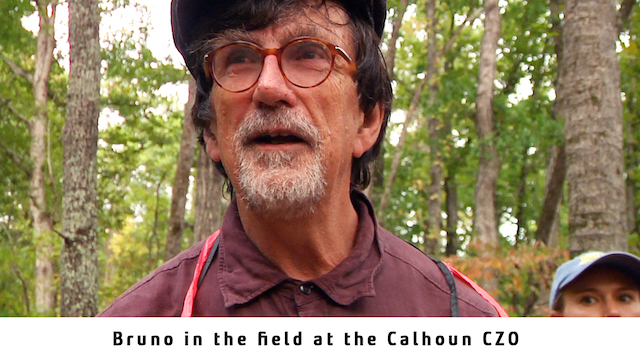 Prof. Daniel Richter has a vision of expanding the number of critical zone observatories both nationally and worldwide for a more comprehensive look at the collective impact of human activity on various earth systems. Dan sees the research being done at CZO's as a new 21st century science, effectively communicating the sometimes intangible concept of the Anthropocene.
The film also features conversations with fellow travelers including Duke Campus Farm Program Director and FHI Assistant Professor of the Practice Saskia Cornes, PhD who discussed humanity's impact as a geological force…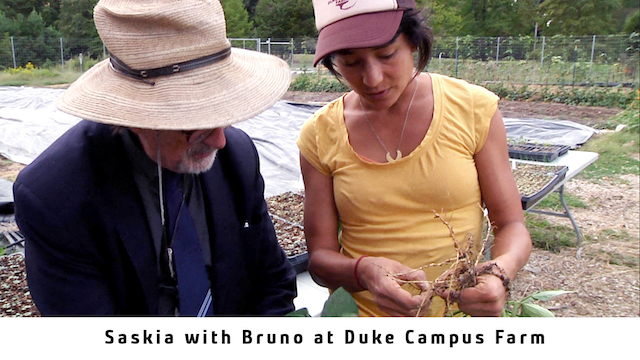 …along with UNC School of Medicine Associate Professor Barry F. Saunders, MD, PhD  who commented on the tendency to anthropomorphize nature as a means to attach narratives to our role on the earth…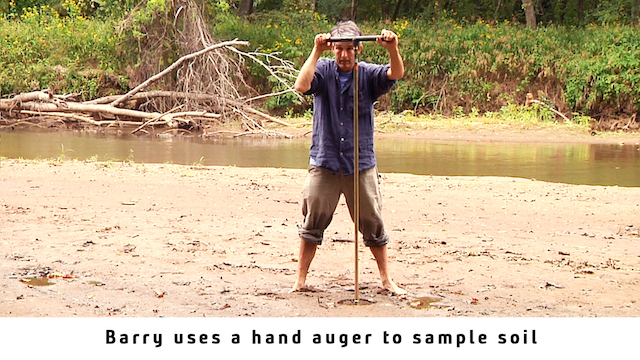 …and Duke Assistant Professor of Cultural Anthropology Christine Folch, PhD who suggested that the starting point of the Anthropocene is tightly tied to capitalism and the expansion of European rule through colonialism…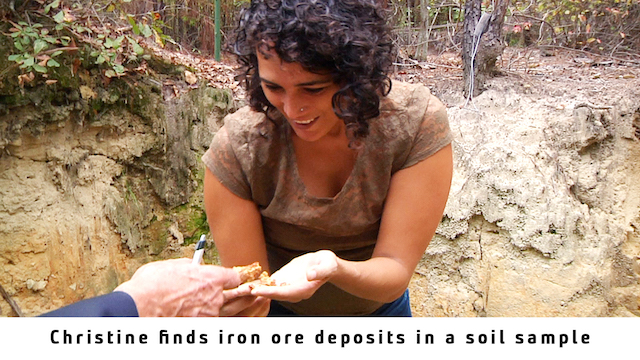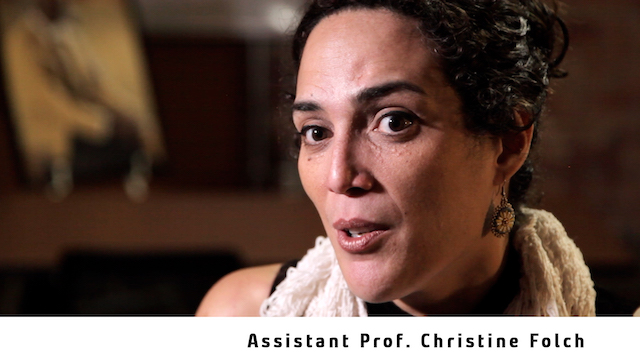 This documentary project was supported by Humanities Futures, a grant from the Andrew W. Mellon Foundation.
Researchers at the Calhoun Critical Zone Observatory and Calhoun Experimental Forest are grateful for support from Duke's Nicholas School of the Environment, the National Science Foundation [through the Geosciences Directorate's Division of Earth Sciences' Critical Zone Observatory program (EAR-1331846), and the Directorate for Biological Science's Ecosystem Sciences (DEB-0717368, 0541826, 0129383, 0120698, 9512333, 0910294, 1011186)], the Andrew W. Mellon Foundation, and the Wallace-Genetic Foundation.